Hi,
I am really excited to be 1) posting our first blog, 2) sharing with you some of the great farms I am working with to bring you our new menu items! I love the ability to give some of the amazing people in our region the credit they deserve. I also love the ability to visit their farms and see the product that we serve to our guests. Aster is all about connecting great people in our community, with you our guest. We choose to do this by featuring their sustainable food made through intense hard work on our menu.
Back in March I had the great pleasure of meeting Matt Volz of Greyrock Farm in Cazenovia, NY. My philosophy when buying for our restaurant is to try and source food from people I know that work as hard to produce it as we work to prepare it. Matt definitely fits that bill! Matt and I walked the grounds of his farm back in March, and I was amazed by all of the great stuff he is doing there. He showed me his fields, still covered in snow, and the two teams of draft horses he uses for cultivate and hay them. I was getting pretty excited about his crop this year, knowing that he was using these big beautiful horses to do the work most others would use a tractor for. Don't get me wrong, I've had plenty of fun with a tractor, but I thought it was super cool that he was committed to using these animals instead. We walked into his milking parlor next. Matt is raising Brown Swiss and Jersey crosses, and he takes great care of them, again, showing his commitment to the animals he is raising. Brown Swiss cows are, in my opinion, some of the best looking cows out there, so I had to snap a picture.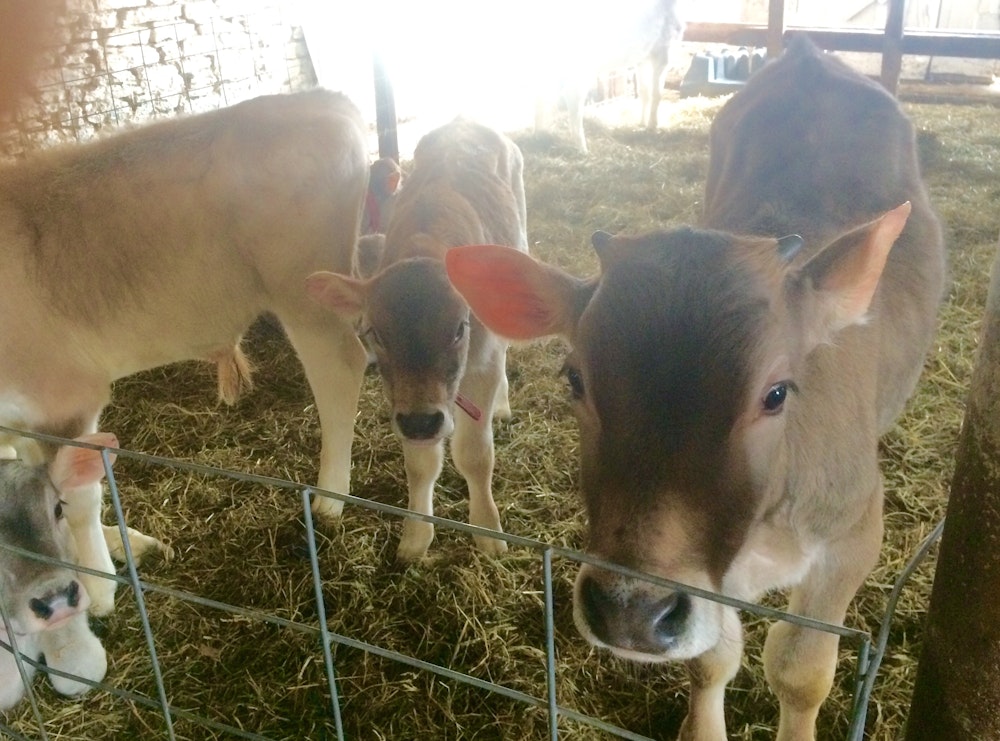 Then we went into the chicken house... I always brace myself when I walk into an enclosed space with a lot of chickens, because they usually don't smell all that great. Matt once again astonished me, his farming practices were unbelievably clean. In fact, we hung out and talked about sustainable farming practices and mutual friends we have from my previous home, Vermont, for about thirty minutes in there.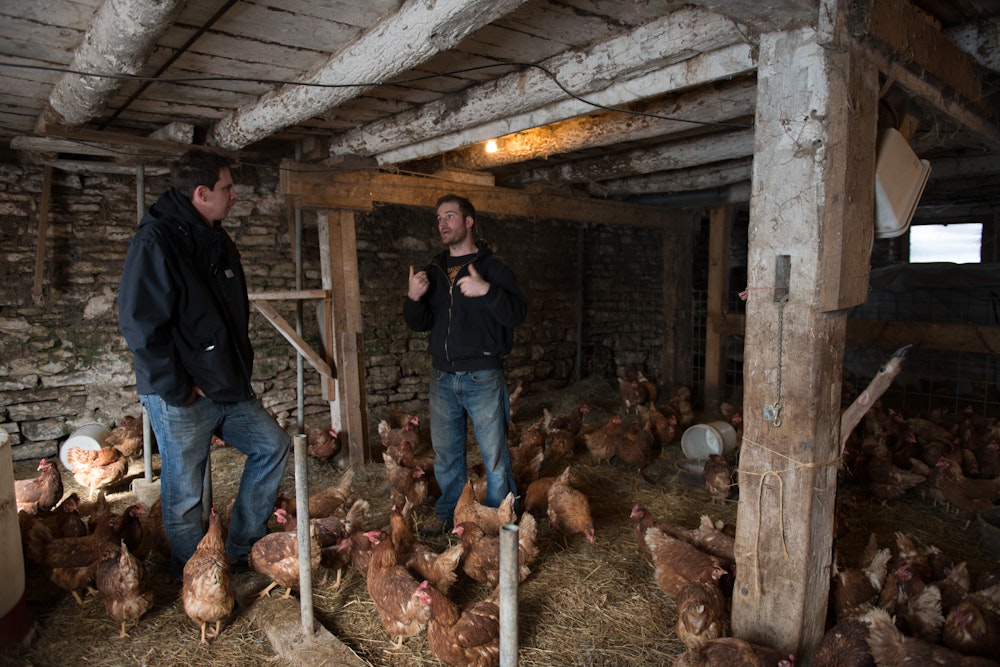 After seeing all of this, I went back to the restaurant with one of his chickens feeling pretty inspired. Once every few weeks we get a case of Matt's chickens in and pan roast them simply for an addition to our dinner menu. They are always great, so I don't do much to the birds themselves besides a quick brine. That day back in March, I used some of Matt's Viking potatoes, made some gravy, and roasted some mushrooms (that he also sells out of his farm stand).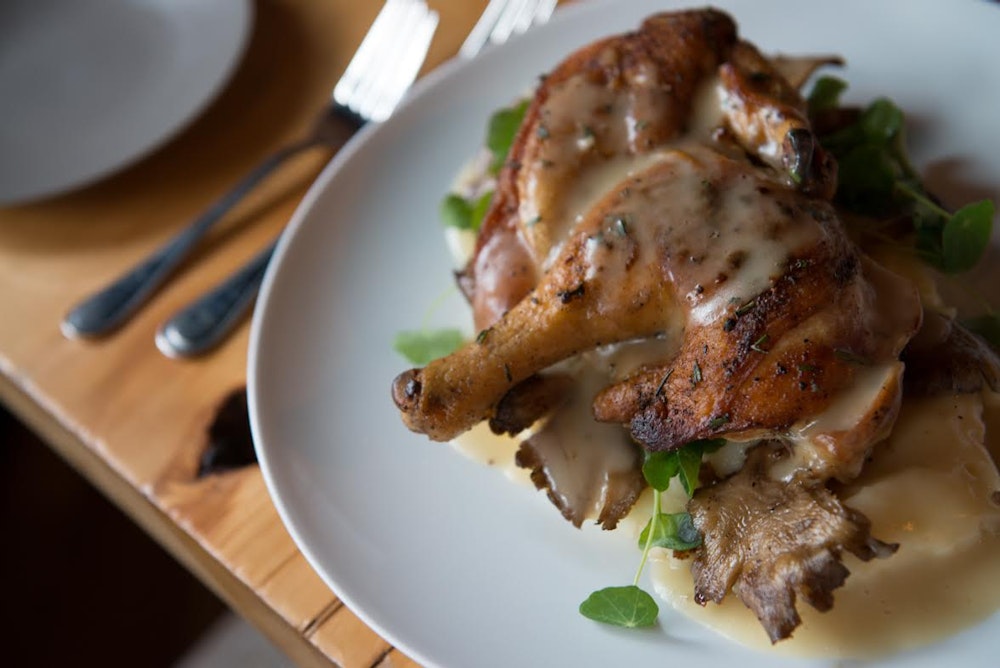 On July 16th, I am very excited to be going back to Greyrock Farm to do a burger night along with Matt and our friends at Empire Brewing next door. We will also be serving his ground beef starting this week for our burgers at the restaurant! If you are interested in attending burger night in Cazenovia you can reach Matt at (484) 888-6254. Also, if you visit our restaurant, please don't hesitate to come up to the kitchen and say hello, we love that!
Matt's amazing practices lead to outstanding dishes. We are proud to continue to partner with him and serve more and more menu items that allow you to enjoy the fruits of the labor.